Employee Benefits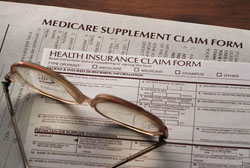 The Professionals at Brandywine Benefits Group provide valuable solutions to all your group benefit needs. Our team has been helping business owners since 1995.We specialize in creating, implementing and administering group benefits packages that will help your company attract and retain the best employees. Our experience, creativity, and commitment to service has set us apart in this continually changing industry.
Group benefits planning has been the driving force of our business over the past 20 years. Using that experience, we have devised a four step process that helps to ensure a smooth transition from your existing plan to your new plan with Brandywine Benefits Group.
Design - We will create a custom designed plan that will address all of your needs. Whether you have 10 employees or 1000 employees, we aim to take the guesswork out of the equation.
Review - Our experienced team will analyze and review your current benefits package. When it comes time to renew your benefits plans, we shop the market for the most cost effective plans and the lowest renewal rates available.
Implement - We will put into action any plans that you choose. We handle everything from start to finish. Remember, even the best plans fail if not implemented properly.
Service - We act as a liaison between you and the insurance carriers. You and your employees speak directly with and assigned member of your service team at Brandywine Benefits Group for all your service needs.
---
"The folks at Brandywine Benefits Group are professionals and get the job done right. They saved us tens of thousands of dollars in insurance premium and countless hours of time."
"Paul Genoese from Brandywine Benefits Group handles all our group benefits. He and his firm do an outstanding job. It is great to have a real professional on our team."
"I feel confident that the team at Brandywine Benefits Group is looking out for my best interest. They help me get the most for my money without sacrificing crucial benefits that my employees want and need. They are a pleasure to deal with and I highly recommend them."